McCullough, Goldberger & Staudt, LLP Announces New Associate Taryn Ramey

WHITE PLAINS, N.Y. (January, 2023) – The law firm of McCullough, Goldberger & Staudt, LLP (MGS) in White Plains is pleased to announce the addition of a new associate Taryn Ramey to the firm.
Ramey was sworn in on January 19, 2023 and was admitted to the New York State Bar. She has served as a full-time Law Graduate with MGS since September, 2022, and prior to that clerked part-time with the law firm of Dimopoulos & Bruggemann, P.C.
"We welcome Taryn to McCullough, Goldberger & Staudt. She has already proven herself to be a thorough and competent legal professional. We look forward to working with her and know she will have a bright future at MGS,'' said Seth Mandelbaum, the firm's Managing Partner.
Ramey earned her J.D., Summa Cum Laude from Elizabeth Haub School of Law at Pace University, where she was acquisitions editor for the Pace Environmental Law Review.  She served as a judicial intern in the U.S. District Court, Southern District of New York and in the Judicial Honors Program at Pace Law School.
As an undergraduate at the University of Massachusetts Amherst, Ramey graduated with a B.S. in Environmental Science and a Certificate in Public Policy and Administration, and also received the Sustainability Research Award.  She previously was a Gold Award Recipient from Girl Scouts of America.
Ramey focuses her practice on land use, municipal and environmental law. She is a resident of Danbury, CT.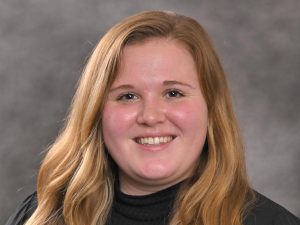 McCullough, Goldberger & Staudt, LLP represents a diverse group of clients. MGS (including its predecessor firm) has been an integral part of the Westchester community for more than 60 years.  The firm offers a wide range of services in areas including land use, commercial and residential real estate, banking law, trusts and estates, municipal law, construction law and all types of litigation. Its clients include corporations, insurance companies, municipalities, coop, condo and homeowners' associations, developers, golf and country clubs and not-for-profits as well as individual property owners.  Services are provided by twelve experienced attorneys.