Former Avon Property in Rye will be Home of New York Blood Center
White Plains NY – April, 2022- The former Avon property in Rye which had been home to the cosmetic giant dating back to early the 1950s will now house the New York Blood Center.
Steven Wrabel, partner with the White Plains law firm McCullough, Goldberger & Staudt, LLP, was integral in helping owner Midland Rye LLC obtain local land use approvals from the City of Rye zoning and planning commissions to allow for the new use of the property at 601 Midland Avenue.
Located on the corner of Midland and Peck Avenues, the property was formerly used as a warehouse and distribution center for Avon and was later converted into Avon's data center and accompanying office space.
The building will now serve as office and laboratory space for the New York Blood Center, a supplier of life-saving transfusion products to hospitals in the greater New York metropolitan region. The firm helped Midland Rye LLC to obtain a zoning amendment to broaden permitted uses on the site, followed by Site Plan and Special Permit approvals from the Planning Commission.
"McCullough, Goldberger and Staudt LLP assistance was invaluable to us helping to obtain the necessary approvals to make this project a reality,'' said Peter S. Duncan, CEO of George Comfort & Sons, a principal of Midland Rye LLC. "We believe the new use will greatly benefit the community, converting a formerly vacant office building into an attractive and beneficial use.''
Wrabel said the approvals enabled Midland Rye LLC to attract a quality tenant to a vacant site and revitalize an underused commercial property for the City of Rye. The project will rejuvenate the site with aesthetic building upgrades, improved landscaping, and interior renovations to allow for the adaptive re-use of the existing facility. "We are thrilled with this positive result, and are excited to have the opportunity to work on such a great project."
The property is next to the Metro-North Railroad station and within walking distance of Rye's downtown area. It is near both I-95 and I-287.
The facility had been operating with a significantly reduced workforce for several years when Avon Capital Corp., sold the property to Midland Rye LLC in 2019, at which point the site became fully vacant.
.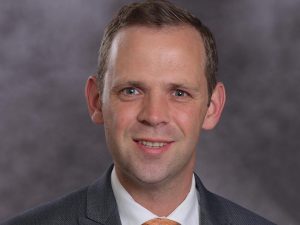 About McCullough, Goldberger & Staudt, LLP
McCullough, Goldberger & Staudt, LLP represents a diverse group of clients. MGS (including its predecessor firm) has been an integral part of the Westchester community for more than 60 years. The firm offers a wide range of services in areas including land use, commercial and residential real estate, banking law, trusts and estates, municipal law, construction law and all types of litigation. Its clients include corporations, insurance companies, municipalities, coop, condo and homeowners' associations, developers, golf and country clubs and not-for-profits as well as individual property owners. Services are provided by twelve experienced attorneys.