McCullough, Goldberger & Staudt, LLP Announces Addition of New Counsel James Anderson
WHITE PLAINS, N.Y. (May, 2022) – The law firm of McCullough, Goldberger & Staudt, LLP (MGS) in White Plains is pleased to welcome James Anderson to the firm as Counsel.
Anderson joins MGS from his own private practice, James R. Anderson Law Office of Harrison, where he focused on litigation and real estate, representing clients in construction, commercial leasing, commercial/real estate contract, cooperative corporation and condominium association, and brokerage commission disputes.
"We welcome Jim to McCullough, Goldberger & Staudt and are excited to have an attorney with his level of experience and skill joining our excellent group of lawyers,'' said Seth M. Mandelbaum, the firm's managing partner. "Jim's familiarity with the community is an added strength that will round out our already seasoned team of attorneys.''
Prior to starting his own firm, Anderson served as counsel for the Yonkers firm of Smith, Buss & Jacob, LLP where he practiced general commercial and real estate litigation in the state and federal courts. He also served as an associate with the New York City law firms of Ganfer & Shore, LLP; McDermott Will & Emery LLP and Cahill Gordon & Reindel LLP.
"I am excited to be joining a first-rate firm with expertise that fits so well with, and complements, my experience and interests.  I hope to contribute meaningfully to meeting the needs of McCullough, Goldberger & Staudt's clients, and I'm sure the firm will bring great value to mine."
Anderson is a member of the New York State Bar and is admitted to the U.S. District Courts for the Eastern and Southern Districts of New York.  He is a member of the New York State Bar Association. He received his law degree from New York University School of Law and a bachelor's degree from Harvard College.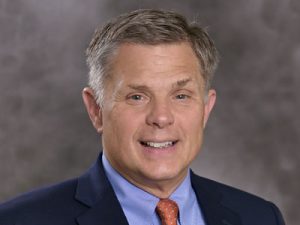 Read more about Jim Anderson.